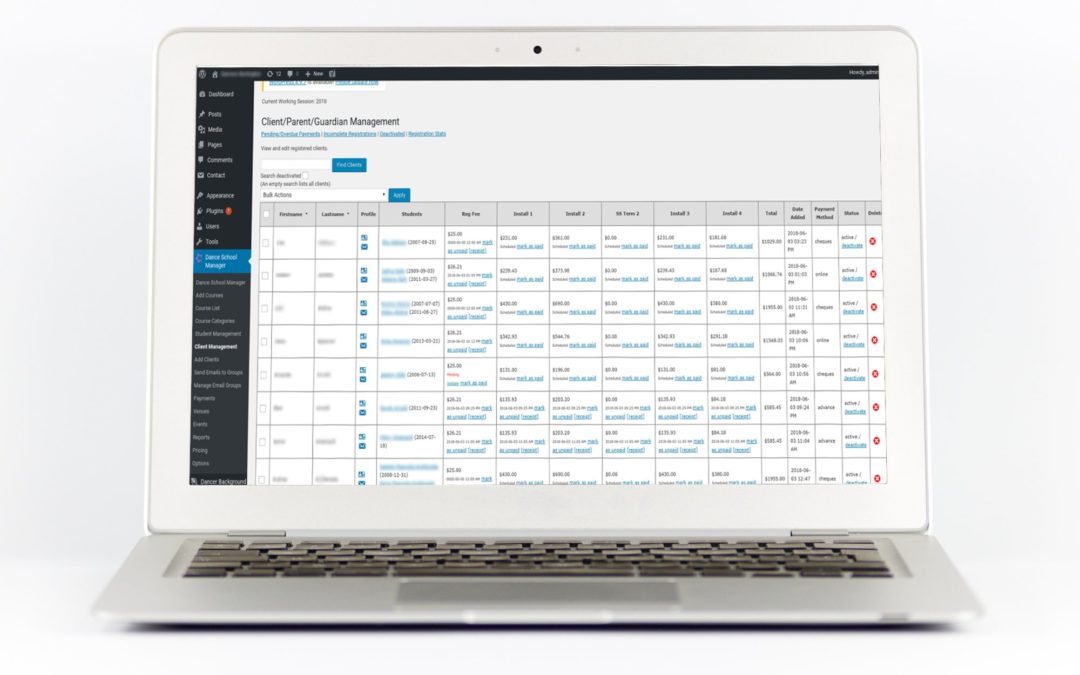 We are proud to announce that DancePress is now available worldwide to dance schools, with a range of prices to suit dance schools of all sizes and capabilities.
DancePress can be downloaded and installed for free via the Community Edition. DancePress Community Edition is completely unlimited and free for use, with free upgrades, but lacks any ecommerce or email capability. Support is provided via community forum.
DancePress Pro, at just $75 USD per year, supports upto 200 students, provides ecommerce and email capability, and comes with up to 5 email support requests per year.
DancePress Enterprise, at $299 USD per year, supports unlimited students, ecommerce and email, and allows unlimited email support requests per year.
Additional support can be purchased for voice phone support, screen shares and direct assistance with making DancePress work for you.